Right now industry analysts and prognosticators are sharing their predictions and projections, identifying "trends to watch" and forecasting market dynamics for the coming year(s). The extended reality (XR) industry, encompassing augmented-, virtual-, and mixed/merged-reality (AR/VR/MR) technologies, is no different.
The latest AR/VR market forecasts say that the industry will earn $13.8 billion in revenues for 2022 and grow to $50.9 billion in 2026, a five-year compound growth rate of 32.3 percent.  This projected growth is significant, building on the multiple ways AR/VR technologies are already being used by a wide range of industries. 
Increasing AR/VR in Daily Life
Every human on the planet needs to access healthcare at various times, so it's no surprise the healthcare/medical industry is quickly taking advantage the diagnostic, patient education, surgical visualization, treatment therapies, and other medical applications of AR/VR technologies. In fact, the healthcare market for AR/VR is projected to grow at a compound annual growth rate (CAGR) of 26.88 percent by 2030, reaching roughly $19.6 billion in revenues.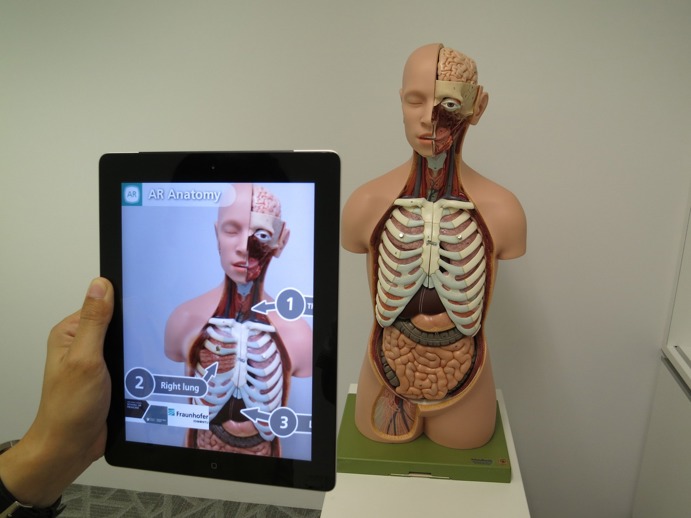 The medical industry is taking advantage of the possibilities of AR/VR. Picture: Pixabay
Another industry jumping on the AR/VR trend is retail. Along with much of the economy, consumer shopping drives the market as retailers scramble to adapt to the ever-changing retail landscape of brick-and-mortar stores, online retail, pop-up shops, Instagram influencers, and consumer demands to "try before they buy"—even if the tryout is virtual. The newest technology is so-called "smart mirrors" that will allow in-store customers to virtually try on clothing items through AR/VR technology built into mirror-like displays.
The gaming industry has, of course, been the largest segment of AR/VR since the beginning, and that's not likely to change any time soon. But another entertainment application is on the rise: immersive sports and events. From virtual stadium tours to live streaming from the stage at concerts, to courtside seats at a basketball game with stats and info displayed in real time, venues and media companies are getting creative. This market is predicted to grow from $2.3 billion in 2020 to more than $56 billion in 2030. 
AR/VR Trends to Watch
Other predictions for the year ahead in the XR realm include:
The Metaverse is emerging. Analysts believe that the upcoming release of the Meta Quest Pro headset will spur more growth in the metaverse in 2023 with improved avatars and other features. The industry foresees strong growth of 39.8 percent CAGR through 2030. 
AR and AI will become more closely entwined. AR applications must continually gather information about the user's surrounding environment via multiple sensors. "Complicated algorithms must be used to make sense of sensor data of the environment. AI can simplify that process and make it more accurate than a model made exclusively by a human."  
AR navigation will take off. Trying to find your way around a campus, shopping mall, or on the city streets? AR-enabled navigation promises to improve on previous technologies such as GPS. The advantage is that AR can potentially provide users with directions based on the specifics of their environment, not just based on geographical coordinates.
Of course, the mega-trend in AR/VR that the industry is hoping to see is widespread mass-market adoption of these technologies, but we're not there yet.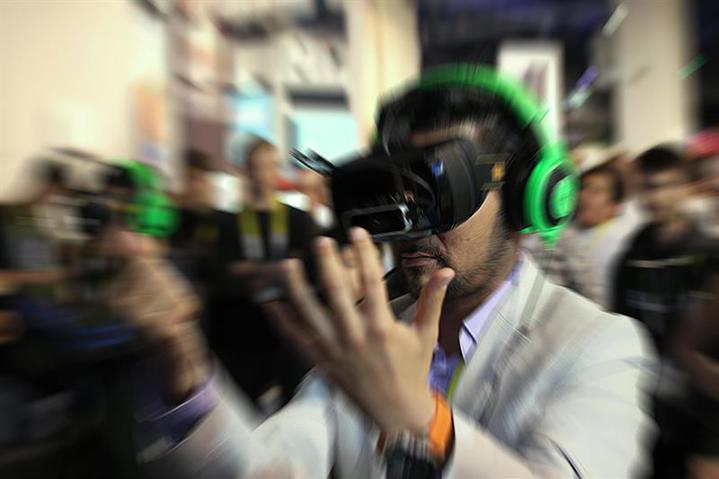 The gaming industry is one of the main adopters of AR/VR tech. Picture: Razer
User Experience is Key
A recent chart published by Devabit showed "user experience" as the biggest barrier to adoption and market growth. "This reflects the ongoing concerns with technical limitations and performance issues as well as bulky hardware in the case of VR." 
XR device displays are near-eye-displays (NEDs) that are viewed very close to the wearer's eyes, directly in their field of view. As a result, defects in the display or projected images are quite noticeable. Quality issues such as dead display pixels or low image resolution impact the user experience.
Systems & Approaches for Quality Measurement of XR Devices
The ultimate determination of XR device quality is the user's perception of the display. To accurately assess user experience, quality inspection needs to mirror the unique viewing parameters of the device's design. All NED devices are viewed from close proximity to provide immersive experiences. 
This viewing proximity is common across XR devices, but display technologies, projection methods, and headset hardware continue to evolve. New display test equipment is needed to address more diverse viewing conditions—different angular fields of view (FOV), resolutions, focus ranges, and hardware form factors that determine how each display is experienced. Visual inspection solutions must provide more flexibility to continue to capture meaningful details seen from the user's perspective, using imaging and optics to evaluate display quality from the intended near-eye viewing position.
This feature was first published by Radiant Vision Systems and is only reproduced here with their kind permission. To learn more about Radiant Vision Systems' display testing solutions for XR displays visit their website.