Increasing the durability of products is an important strategy to reduce consumption of materials, generation of waste, and associated environmental impacts. From an engineering perspective, durability can be pursued by improving the reliability of products (i.e. reducing the likelihood of failures) and/or its repairability (i.e. facilitating its restoring in case of failure).
In the last few years, the European Commission has set, under the Ecodesign Directive framework, minimum legal requirements to enhance the reliability and facilitate repair and reuse of a broad set of electrical and electronic equipment including servers, electronic displays, and washing machines, among others. In this context, scientists from the Joint Research Centre (JRC) of the European Commission and from the Fraunhofer Institute IZM have applied their competences in this field to analyse what could be done from a technical point of view to make more durable smartphones, a product that is receiving high policy attention in the EU.
The main result of this collaboration is a scientific article published in 2021 in the Journal of Cleaner Production "Durability of smartphones: A technical analysis of reliability and repairability aspects". The findings of this paper provide an evidence base that can support designers, consumers and regulators in taking more informed decisions about the manufacture, purchase, use and re-use of smartphone devices.
Why consumers replace smartphones
Behavioral and technical reasons leading to malfunctioning and premature replacement of devices were first investigated in the study, based on best available information from the scientific literature, consumer's organisation surveys and statistics from repairers. The decision to replace a smartphone is often based on a perception of functional obsolescence driven by new models on the market. However, technical obsolescence is still an important reason of replacement, mainly due to loss of performance, failures and breakages, as well as obsolescence due to the lack of software support. Most common technical issues identified include: battery loss of performance due to aging, display damages due to dropping on a hard surface, contact with water and dust.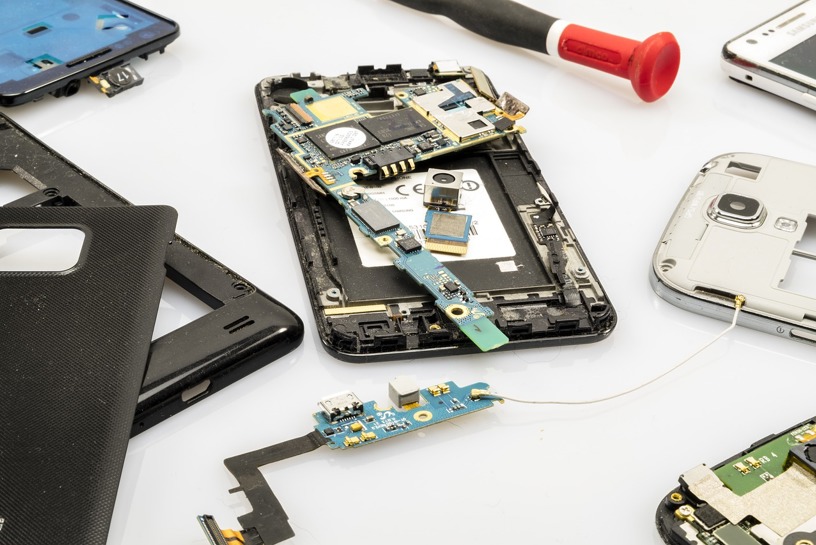 Smartphones can be designed to withstand, to a certain extent, different types of stresses and aging mechanism. Manufacturers and consumer organisations apply standardised tests methods to measure the resistance of devices to such stresses. Reliability tests currently applied to smartphones include for example:
Drop tests (e.g. based on IEC 60068-2-31:2008 or Method 516.7 of the MIL-STD-810H)

Display scratch resistance tests (e.g. based on ISO 1518-1, 2019, ISO 1518-2, 2019);

Ingress Protection - Water and dust proof tests (IEC 60529)

Battery endurance testing in cycles according to IEC EN 61960-3
Such standards are used to improve the reliability of devices: around half of the devices on the market provide information about their Ingress Protection level (IPxx). The first digit refers to the dust protection level and the second digit refer to the water protection level: a IP67 rate means that the device is "Dust-tight" and will pass a water submersion test at 1m, for up to 30 minutes . Others manufacturers declare the expected lifetime of their batteries (e.g., retaining up to 80 percent of the original capacity after 500 full cycles), and/or compliance with drop test standards.
Barriers to repair 
As said, design-for-reliability is not the only strategy available to extend the lifetime. Once a failure occurs, it is important to make repairs as easy as possible. Several technical aspects can hinder or facilitate the repair of smartphones and, by extension, its reuse:
First of all, the lack of spare parts and software/firmware updates, as well as their relative costs, can be an important barrier to repair. According to the price lists available on the manufacturer's websites, repairing the display could cost up to 15–40 percent of the purchase price of new devices, while other repair operations could cost about 10 percent of the purchase price or more.

Secondly, another important aspect is the sharing (e.g., via the web) of maintenance and repair information, such as the availability and cost of spare parts, repair services in different countries and disassembly guidance for priority parts. While some manufactures are increasing the amount of repair information shared, some key information are often still restricted to a subset of professional and/or authorised repairers because of safety, liability and/or confidentiality issues.

Thirdly, currently a technical and economic barrier to repair is the difficulty to disassemble and reassemble parts of smartphones (in particular batteries and displays). Product disassembly and reassembly can be eased by adopting a modular design and/or using reusable fasteners. Furthermore, do-it-yourself repair can be facilitated if repairs can be carried out with basic or commercially available tools (e.g., suction cup pliers, spudgers). However, the trend is towards highly integrated, thin and light smartphones. In many cases, this means an increased use of adhesives in place of other joining techniques requiring only common available tools or not requiring the use of any tool.
Specific metrics are in particular applicable to measure the complexity of replacing failed parts such as "disassembly depth" and "disassembly time", where "disassembly depth" is the number of steps required to remove a part from a product. Factors influencing the disassembly process (e.g. disassembly steps, fasteners, tools) can be combined all together through the calculation of disassembly times.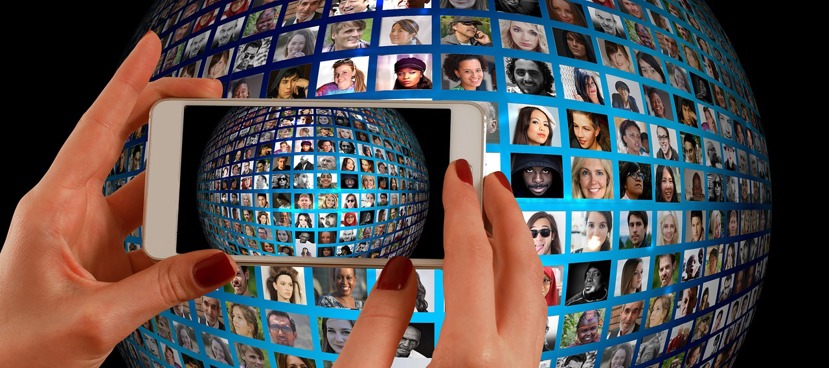 Evaluation methods are available to enhance the repairability of smartphones. The European standard EN 45554:2020 is a key reference to help evaluate the ability to repair, reuse and upgrade energy-related products, which was also used to develop a Repair Score System by JRC. Methods to communicate the difficulty/ease to repair smartphones are already applied on the market. Examples include the Ifixit reparability score, and the French Repairability Index.
Why disassembly is getting harder
In the second part of this study, a broad sample of products on the market was analysed, which highlighted a trend towards increased use of adhesives generally making the disassembly of parts more difficult. For example, in the case of the display, the entire unit must be commonly replaced since the individual components are fused together and come as one part. In recent models, the removal of batteries requires the intervention of an experienced repairer since manufacturers have increasingly opted to fasten batteries within the phones using adhesives.
Batteries in the best-selling smartphones of 2019 (48 percent of the European market) were all fastened within the devices using adhesives. Of those, more than 50 percent used pull tabs that lose their adhesive properties when stretched, enabling the removal of adhered components. However, anecdotal evidence suggests that adhesives with stronger adhesive force have also been used; these are very difficult to separate, even when thermal energy and prying force are applied. This is a hurdle, especially when the smartphone design is such that the battery adheres to the display unit. This means that the lifetime of the battery can be a decisive factor for users when deciding between replacing or continuing to use their current smartphone devices.
Enhancing the reliability and the repairability of smartphone do not always go hand in hand. In fact, improving one strategy could lead to potential conflicts (drawbacks) for the other strategy. This can be the case of complying with high waterproof and dustproof performance requirements (e.g. IP67 or IP68). This strategy can need an additional use of adhesives making more complex the replacement of the display or the battery in case of failure. It can be difficult to find a "one-size-fits-all" solution. However, it should be possible to find a satisfactory balance between the two strategies. In the absence of strong evidence supporting one strategy over the other, reliability and/or repairability aspects should be systematically integrated in the design of all smartphones.
The approach and results described in this study are relevant for the ongoing policy initiatives at the EU level.
This article was written by Mauro Cordella and Felice Alfieri from the European Commission, Joint Research Center in Seville, Spain. An abridged version was originally published in the latest issue of Consumer Electronics Test & Development magazine. To read the March issue click here