It's clear to anyone with a close eye on the consumer electronics space that health monitoring devices are growing in popularity. Everyone from Apple to Samsung are outfitting their wearables with technology that can track vital signs like heart rate and blood oxygen levels.
As these devices become more numerous they are also getting more advanced in their capabilities. One of the companies leading the charge in this respect is the French electronics maker Withings, whose range of smart watches and scales have been at the forefront of introducing medical-grade monitoring into personal electronics.
The company's Body Cardio device released in 2016, for example, was the world's first smart bathroom scale with a pulse wave velocity measurement to measure an individual's vascular age, a key metric in assessing heart health.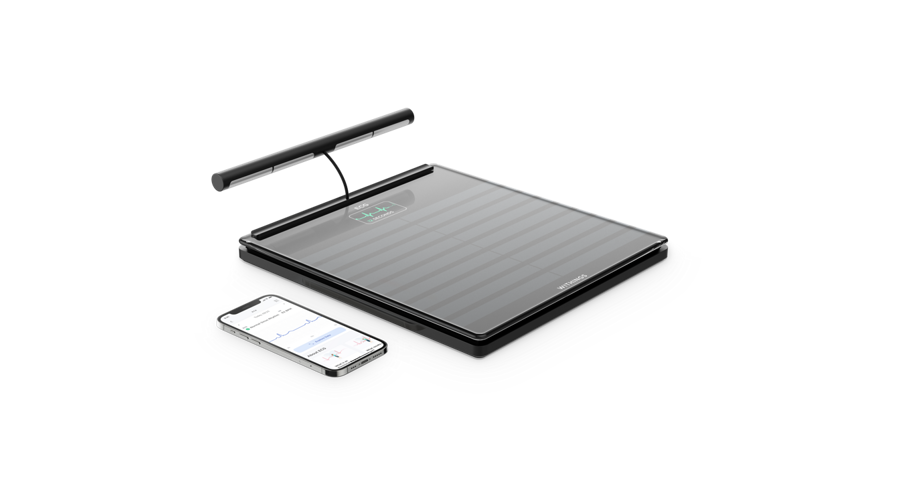 More recently, Withings launched the Body Scan, a set of bathroom scales capable of measuring how fat is distributed throughout the body and assessing the impact of this on overall health. It does this through a series of sensors embedded in the platform and through a hand-held bar tethered to the scale by a retractable wire.
"With Body Scan we wanted to go one step further and bring additional medical grade metrics to our scales range," says Withings product manager Antoine Joussain. "We believe today's smart scale is tomorrow's health station."
Certification demands in Europe and the US
But this push towards greater medical capabilities brings with it higher certification requirements. While it was launched at this year's Consumer Electronics Show in Las Vegas in January the Body Scan won't hit the consumer market until it has cleared regulatory hurdles on both sides of the Atlantic.
Among the device's features that require clearance are a six-lead electrocardiogram (ECG), which Joussain says needs to be assessed by the US Food and Drug Administration (FDA) for its ability to detect atrial fibrillation, a form of abnormal heart rhythm.
As part of the US certification process Withings will be required to conduct clinical studies to assess the ECG and a second feature on the device, electrodes located in the scale's plate that measure nerve activity through sweat glands in the feet. These same studies will also be used to certify the device for sale in Europe under the Conformité Européenne (CE) regulatory standard.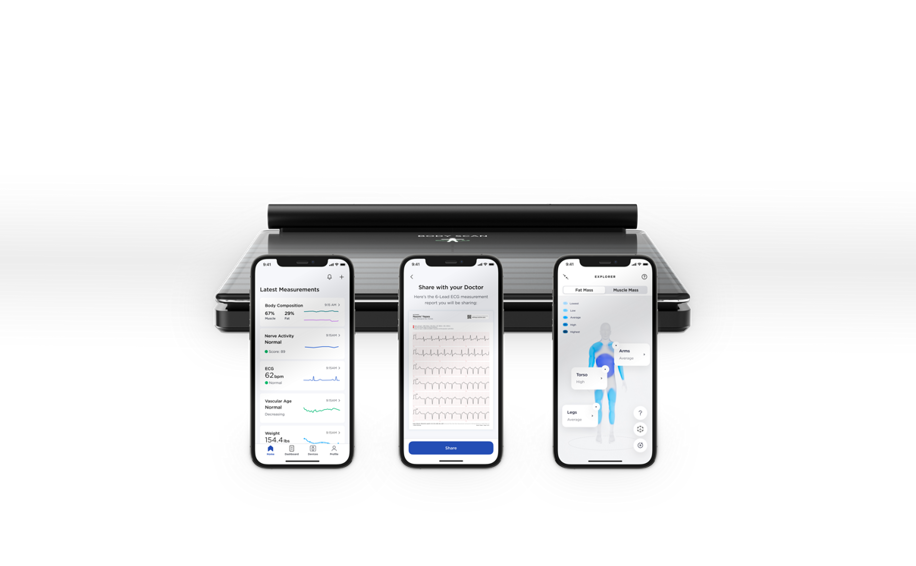 As well as having to comply with FDA and CE regulations, says Joussain, the Body Scan will also need to undergo a round of EMC testing at the behest of the US Federal Communication Commission (FCC) to ensure its sensors don't create undue electromagnetic disturbance.
"Since Withings' products are consumer electronics devices, we are required to comply with regulations that can be quite different between countries," says Joussain.
In-house testing
Aside from the certification requirements, Withings conducted a broad range of testing in the product's two-year development cycle, he says.
"Durability testing is an important part of product development," says Joussain. "Drop tests, temperature and humidity cycles, weight verification, battery performance tests and mechanical parts resistance tests are all performed at different stages to ensure the best quality possible. Most of Withings' scales that were sold in 2009 and 2010 are still used today, which shows the durability of our products."
The company has also been carrying out performance tests of the bio-electrical impedance analysis (BIA) feature on the device.
This is the same feature that takes advantage of the hand-held bar to send a very low-grade electrical current through the body to measure body composition. The BIA differentiates body fat, water, and lean mass composition depending on the level of resistance the electrical current receives as it travels through the body.
Withings Body Scan device is not the first smart scales to use BIA to measure body composition and according to Joussain assessing the technology's performance can be done with reference to medical industry standards like the dual-energy X-ray absorptiometry (DEXA) scans that are used to diagnose skeletal disorders like osteoporosis.
"Our goal is to provide medical grade metrics to our users," says Joussain. "That's why we worked with hospitals in France and in the US in order to develop these metrics and certify them with regulatory organizations."
While Joussain expects to see the number of consumer electronics devices with medical capabilities grow, he doesn't think this growth will lead to a blurring of the distinction between medical devices and consumer devices.
"The distinction will most likely stay, otherwise it would be a potential risk for users' safety," he says. "However, regulations will continuously adapt to supervise these new behaviors or products, and to make sure products are safe to be used by the general public."