For decades, LCD backlit screen technology dominated the market for display devices such as televisions and computer monitors. For the last ten years, OLED has been making significant inroads for high-end televisions and smartphones in particular. More recently, microLED, miniLED, and quantum-dot display technologies have been getting into the mix. In some cases, miniLEDs are replacing LEDs as the backlight unit for LCD screens. They offer advantages over traditional LEDs including a high dynamic range, power-saving capability, and lower failure rates.1
In fact, miniLED displays are starting to challenge OLED's current dominance in the high-end television market. The first miniLED television was released in 2019 by TCL. Since then, miniLEDs have become one of the two leading technologies driving next-generation LCD televisions (along with QDEF).2 MiniLEDs are also being used increasingly for desktop monitors, laptops, virtual reality headsets, and smart vehicle displays. The overall miniLED display market is expected to show exuberant growth with analyst projections ranging as high as 78 percent CAGR by 2027,3 and 88 percent CAGR by 2030.4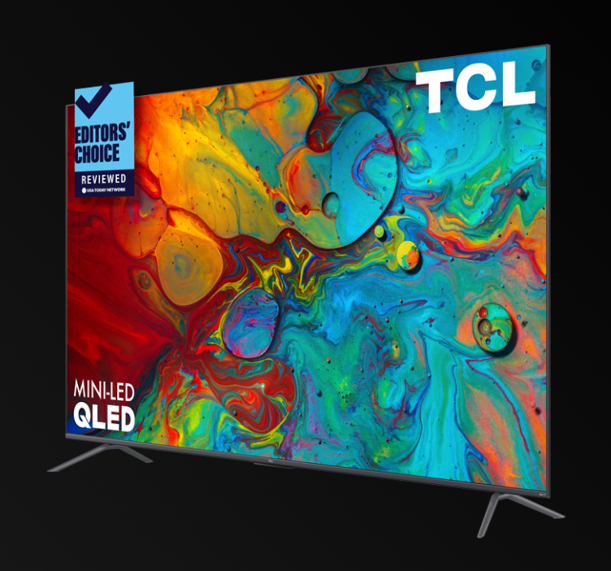 TCL's 6-Series miniLED TV. Image: TCL
MiniLEDs and Local Dimming
MiniLED backlight arrays also provide advantages over traditional LEDs for local dimming (also called full array local dimming, or FALD). This technique uses an array of miniLEDs that are grouped into "zones" that are controlled independently. Adjusting the brightness of different zones provides better image contrast and deeper blacks. 
MiniLEDs are an order of magnitude smaller (roughly 1/7th the size) of traditional LEDs, meaning more LEDs can be used per panel, which offers the potential for more dimmable zones. The smaller diode size also means that miniLED backlight panels can be thinner and lighter than traditional LED backlights.
MiniLEDs + Quantum Dots For AR/VR/MR Displays
Another display development in recent years has been the use of quantum dot (QD) technology, most often as a filter or conversion layer to enhance the color brightness and intensity of images. Combining a miniLED array and QD layer provides vibrant images with low power consumption. For tablets, televisions, and other devices, "use of muti-zone blinking backlights, miniLED with Q...has enabled LCD to have higher brightness, very high contrast, excellent HDR, thin form-factor, superior power efficiency and display performance close to OLED."5 
As a result, some AR/VR/MR device makers have been exploring miniLED/QD displays for virtual reality applications. The nano-second response time of QDs means better viewing experience for near-eye device users, with fewer haloing artifacts and reduced lag time.6 MiniLED seems to perform better than some other display technologies for virtual reality (immersive, wide field of view) devices, while microLED technology is a better match for transparent augmented reality display applications.7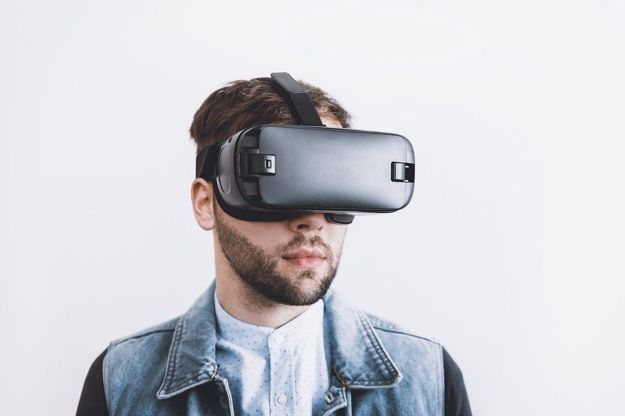 AR/VR/MR device makers are exploring miniLED/QD displays for virtual reality applications. Image: Pixabay
MiniLEDs in Automotive
Beyond consumer electronics, miniLED backlights are also catching on in the automotive industry. General Motors, Ford Motor, BMW, Mercedes-Benz, Volvo and China-based NIO are among the brands that have adopted miniLED-backlit LCD displays this year.8 MiniLEDs have demonstrated advantages over OLED screens for automotive environments, with higher brightness, reduced screen burn-in, and longer lifetimes than typical OLED displays. 
While less flexible than OLED panels, miniLED technology "can be combined with flexible substrates to realize curved display design with enhanced brightness and contrast, thereby adding flexibility to in-cabin screen design."9 OLED still predominates the high-end vehicle mounted display (VMD) category, but miniLEDs are catching up.
Ensuring the Quality of MiniLED Displays
Emissive displays—such as miniLED, OLED, and microLED—require precise quality inspection and measurement to identify issues such as dead pixels and to ensure uniformity in brightness and color from pixel to pixel—or from zone to zone. 
Radiant offers automated visual inspection solutions that can measure the quality of all types of local dimming displays including full array. Our solutions combine a high-resolution ProMetric® Imaging Photometer or Colorimeter and TrueTest™ Software with advanced algorithms to analyze display performance for both small- and large-format displays.

Radiant ProMetric® Imaging Colorimeter performing color balance and gamma correction on the unique zones of a full array local dimming display. Image: Radiant Vision Systems
For individual pixel-level defects (which cause display nonuniformity, or "mura"), Radiant offers a solution that provides individual pixel and subpixel measurement and correction (demura). Using our systems, miniLED display manufacturers can also evaluate regional luminance, chromaticity, and uniformity per zone. For each zone, users can run iterative tests to calculate the output changes needed to enable color balance and gray-level gamma correction for ultimately flawless visual performance. 
To learn more about measurement and quality inspection of emissive display technologies like miniLED, OLED, and microLED, read the white paper, "How to Use Imaging Colorimeters to Correct OLED, MicroLED and Other Emissive Displays for Improved Product Efficiency and Yields."
This article was first published on Radiant Vision Systems website and is only reproduced here with their kind permission. You can read the original article here. 
CITATIONS
"Mini LED Display Market Fundamentals and Forecast Analysis 2022-2030," press release about the report Global Mini LED Display Market from Report Ocean, October 20, 2022.
O'Brien, B., "TV Market and Technology Update", presented at DSCC Business Conference, Society for Information Display (SID) Display Week 2021
 "Mini LED Display Market Fundamentals and Forecast Analysis 2022-2030," press release about the report Global Mini LED Display Market from Report Ocean, October 20, 2022.
"MiniLED Display Market is projected to reach USD 1.24 Billion by 2030, growing at a CAGR of 88%; Straits Research", press release about the report Mini LED Display Market, Straits Research, July 18, 2022
Jeff Yurek, VP of Nanosys, as quoted in Dash, S., "Quantum Dot and MiniLED: Can it empower AR/VR/MR displays? (Part 1)," Display Daily, October 2022.
Ibid.
Han., S., and Hwang, A., "MiniLED is superior in VR while microLED in AR," Digitimes Asia, October 17, 2022.
Han, S., and Hwang, A., "China, Taiwan LED makers competing for mini LED backlighting of automotive displays," Digitimes Asia, October 26, 2022.
"Vehicle Mount Displays: Here's Why Mini/Micro LED Will Become Major Technologies Despite Current Dominance of LCD," LED Inside, February 17, 2022.